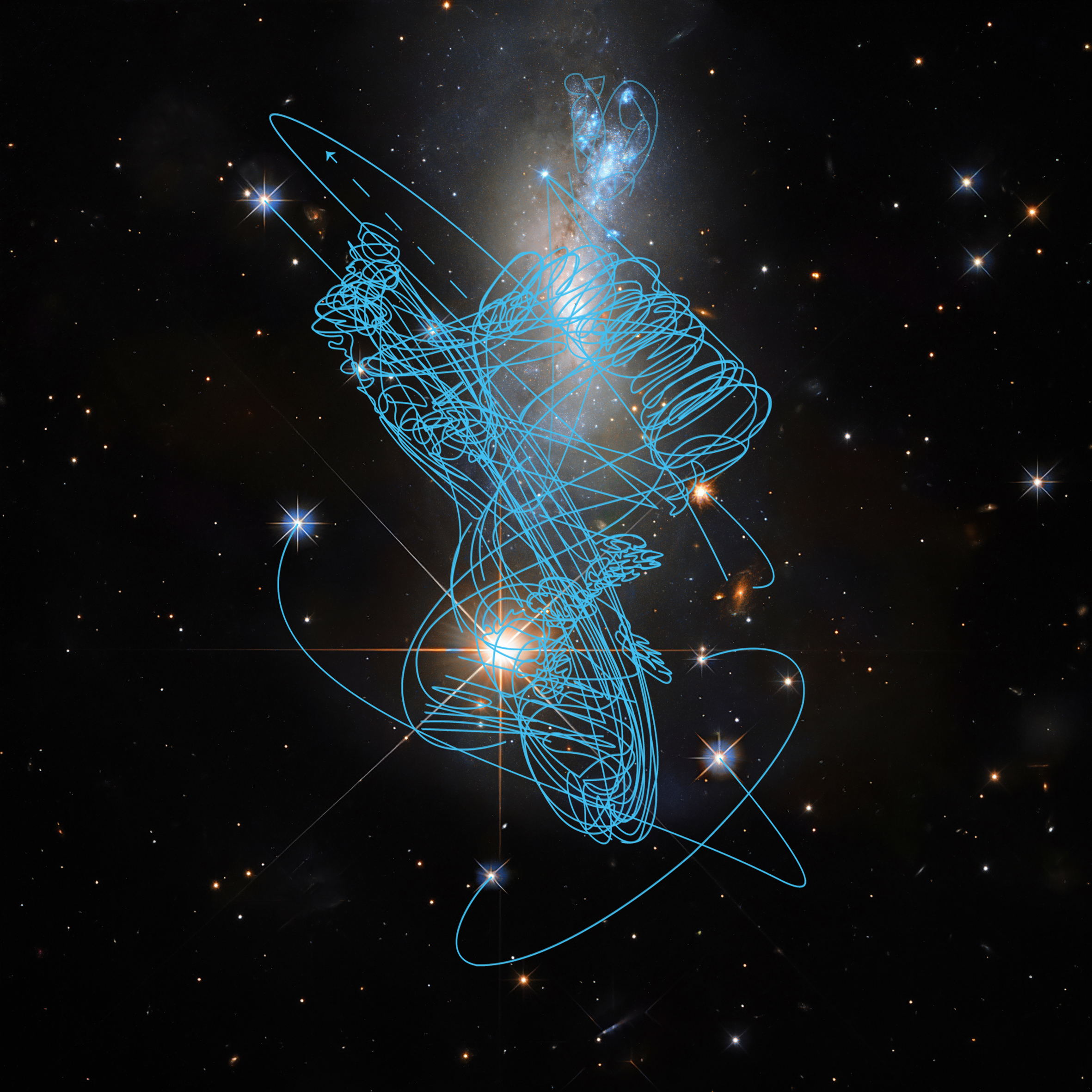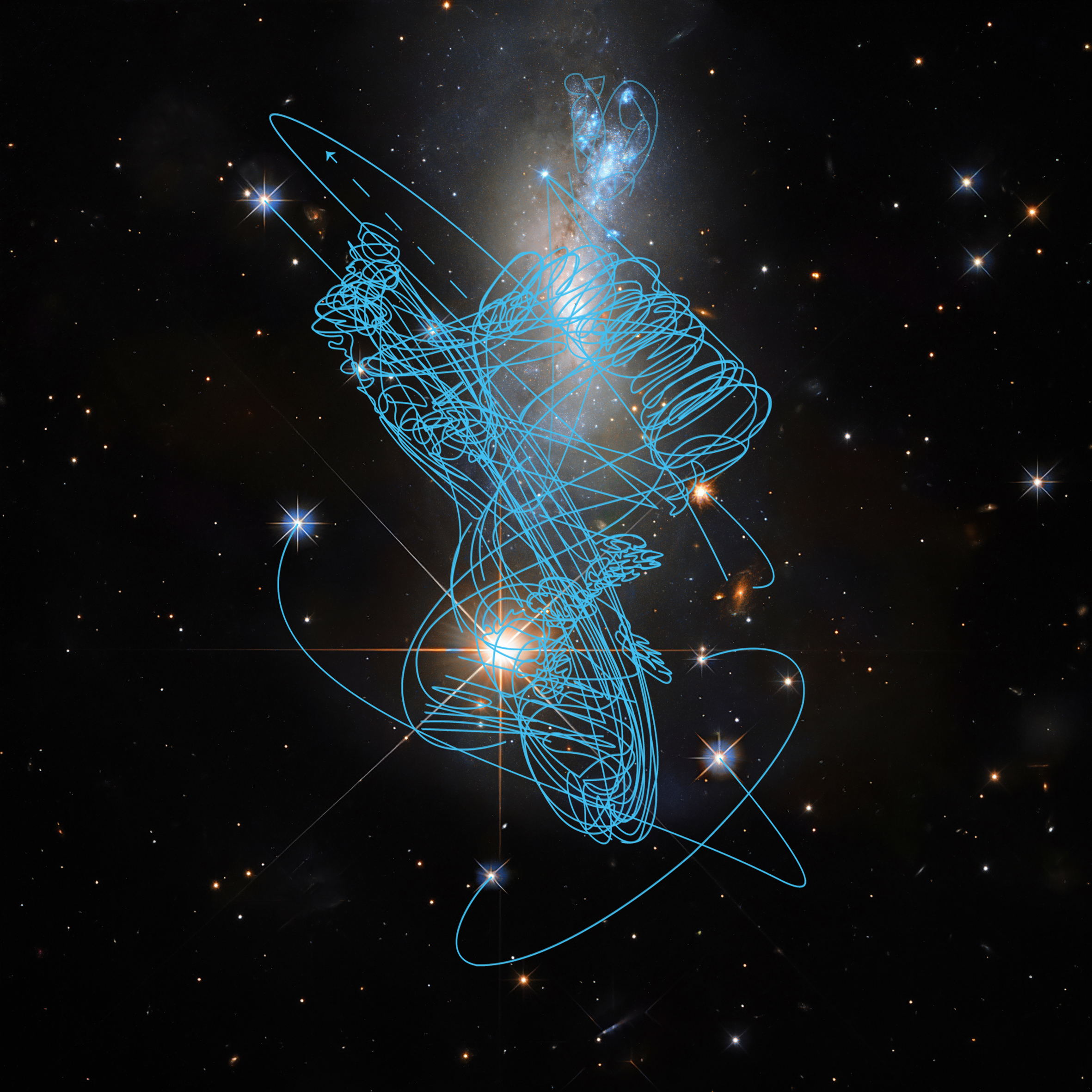 (image credit :Antje Liemann, New Constellations (2022), image courtesy of the artist)
"Terra nullius" means "nobody's land". The term was introduced as a legal strategy to mobilise and appropriate territories and their resources by claiming that they belonged to no one. The philosopher Roman Krznaric derived from this his concept of "tempora nullius", nobody's time.
We generally treat our future as if it belonged to no one. We colonise our future. When we engage in deep time thinking, we can come to terms with our place in the epic geological history of the universe.
According to data from the Hubble Space Telescope, the Milky Way and Andromeda will merge in 4 billion years. The result of the collision will be a new, larger galaxy.
The work New Constellations deals with the aspect of deep time, starting from the evolution of our nearby cosmos. A planetary perspective on human life compared to non-human forms visualises not only vast spatial dimensions, but also immense temporal dimensions.A deep time perspective reveals the co-evolution of biological and mineral species at a complexity and scale that points to powerful cosmological and geological forces.
New Constellations speculates on possible star constellations that might appear in the earthly night sky after the merger of the Milky Way and Andromeda.



Antje Liemann is a visual artist who lives and works between Malta and Switzerland. She obtained her diploma from the University of Fine Arts, Dresden (DE), in Interdisciplinary/ Experimental Painting and Sculpture/ Spatial Concepts. Antje Liemann explores human dimensions in relation to the incredible vastness of space and time. She uses artistic concepts to depict the fragility of humankind, questioning both our existence and our reality. Vintage pieces from industrial mass-production, such as clocks, lamps, porcelain figures, which can be read as traces of humanity, are crossed with natural materials, some of which are millions of years old. Her current work focuses on the deep time aspect, based on the evolution of our nearby cosmos.
Selected solo exhibitions include Light is Time Thinking About Itself at MUŻA, Valletta (MT); in the middle of at Palazzo Messina, Valletta (MT); cerf bleu, Montreux (CH). Group exhibitions include on the top at Galerie Wolfstädter, Frankfurt am Main (DE); rohmaterial at Albertinum, Dresden (DE); Erika at Oktogon, Dresden (DE); KlangkunstHöfe at Moritzburg (DE); PART Kunstschau Mainz - Peng, Mainz (DE); Die kommunikative Situation des Hin und Her mit einem Flugobjekt, Westwerk Hamburg (DE).